Mothers are amazing! Everyone hopefully knows this already. They are all made uniquely making each one different and awesome in their own way. No matter how different each mother is, we all have one thing in common...well four things in common- Mothers are strong, beautiful, kind, and simply amazing.  
A good graphic tee (and lots of caffeine) makes everything better on those not so enjoyable days. As a new mom and t- shirt lover, I am totally loving all the graphic tees I am seeing this year. They make it seem like you attempted to look cute and the graphics offer a lovely distraction from your messy hair, tired eyes, and baby spit up on your shoulder. 
We are in love with this shirt! To tops it off, they also have a onesie and toddler shirt that reads- Mama says be kind. Oh & did we mention that 50% of all profits are donated! Lern more about TheKinndProject here. 
This shirt can't be more true. Now that I am a mother I truly understand how tough moms really are and how tough motherhood is.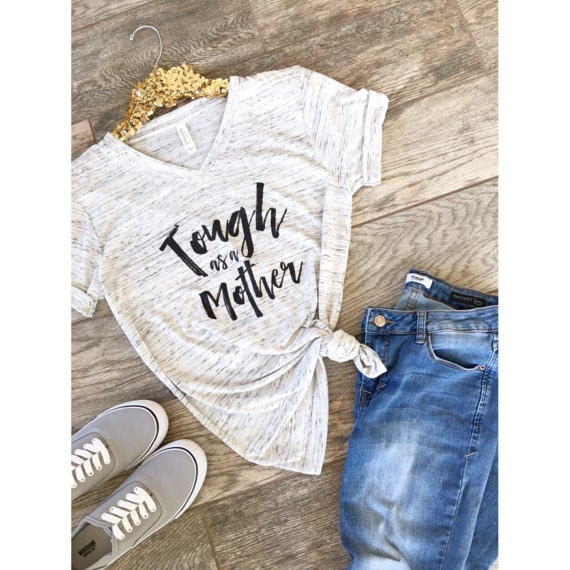 What a wonderful reminder...for us all. Those days where the lack of sleep is really hitting home, it might be nice to have this as a reminder to just be nice...and a warnign to everyone around you to be nice too.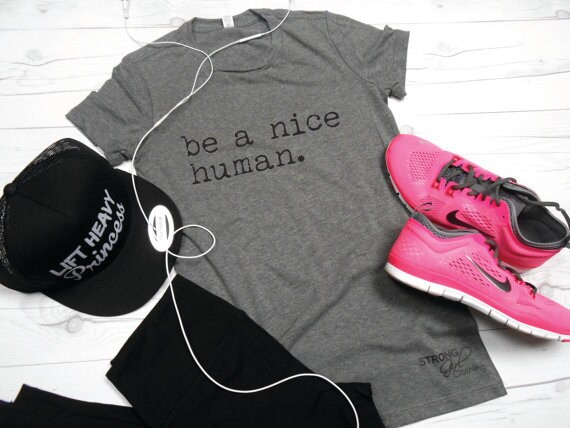 4. Today's Goal: Keep The Tiny Humans Alive 
Isn't this the goal everyday?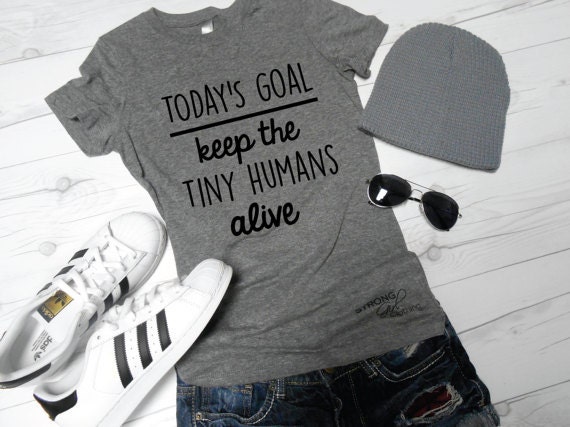 5.  I run on caffeine and kisses 
How do you not want to just curl up in this sweater? Wait until you see the rest of the stuff in this shop!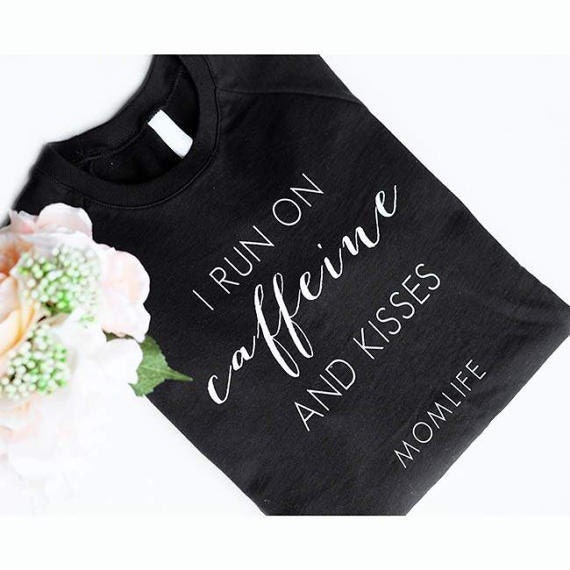 Evereve has a super cozy mom life sweater- & MAMA white v-neck tee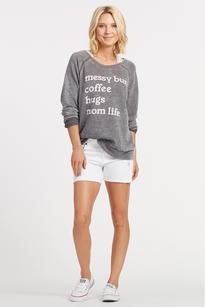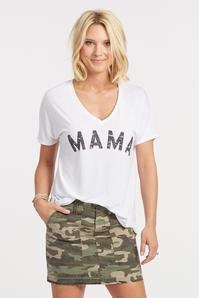 _________________________________________________________________________________________
OH & dont miss this sneak peak at the 5 must have baby onesies! 
This adorable UNICORN  onesie is from Minimalist Lane. Check out their other adorable onesie and their botonical memory cards that are simply perfect. 
I am in love with all of these. Maybe I will just go an buy them all for myself for Mother's Day.  Maybe I will get lucky and magically get all of these in the mail *HINT HINT to the husband* 
What is your favorite graphic tee?