OH mom life...
I don't know if it is because I am now a mom or if it is a "thing" now but there sure is a lot of mom shit out there. Mom life this, mom life that- and we are ALL about it! We love it all. The tees with mom life phrases are awesome and we wanted to take that awesomeness into something else, something we adore. You know what that is? Hopefully, it is in the title of this blog- Bracelets! We totally love bracelets! 
We created leather wrap bracelets that have awesome, meaningful, and sometimes funny saying one them. OH, and they are not just for moms- seWe our Worded Leather Wrap Bracelet listing for more fun worded bracelets. We have Stone Wrapped Bracelets too!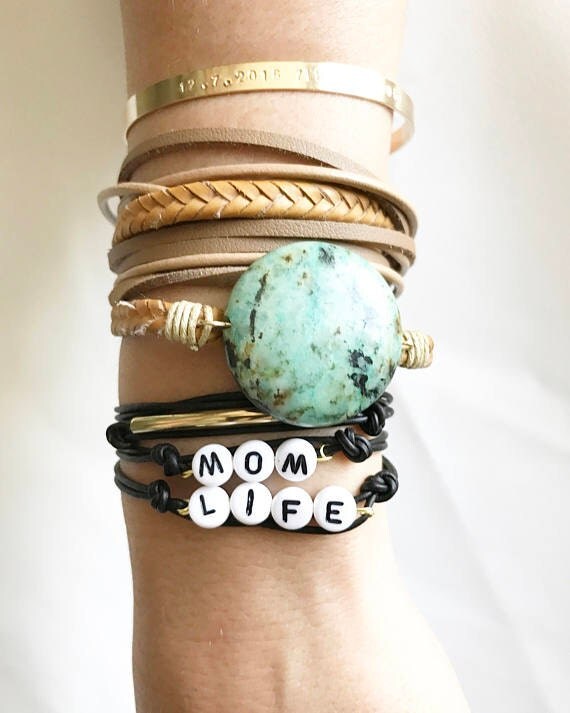 We love these bracelets so much because not only do they bring a smile to your (and other's) face, they are easy to wear when you have little ones! My little one, Braxton, loves to hold onto everything, tug on everything, and touch, you guessed it, everything! I can wear this braceelt with out worry of him breaking it and it rocks! 
What is your favorite Mom Life accesory?  Besides your little one of course :) 
Our Favorites include:
4. Tug & Pull T-Shirt Tassel Necklace 
See more of our favorites here  on my personal Etsy Favorites.
Use the coupon code: COZYMAMA for 15% off your order today!